Orchestra Kingston is Kingston's community orchestra. Located in Kingston, Ontario, Canada, the orchestra  joins other fine community groups in the area with a strong commitment to promoting Canadian repertoire and enjoyment of the classics. The Orchestra hopes to open an avenue where many of our fine players can experience the satisfaction of playing orchestral music in a relaxed but dedicated environment.
Conductor and composer John Palmer joined the orchestra as its music director in the orchestra's first season.He is a retired high school teacher and works at home composing, arranging and teaching low brass, theory and harmony.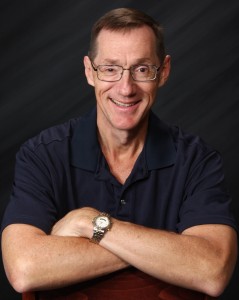 He has been a trombone instructor at National Music Camp of Canada, and it was in that capacity that John began to write arrangements and compositions for the Faculty Brass Ensemble at the camp.  They commissioned him to write Lakeside Fanfare for the 40th Anniversary of the camp and since then his compositions and arrangements have been performed regularly at NMC, by BrassWerks in Kingston and by other string, flute, and brass ensembles.
The Humboldt Brass Chamber Music Workshop held annually at the State University in Arcata, California has awarded John the 1st prize for their composition competition for each of the last 5 years.
John's brass arrangements and compositions are published by Solid Brass Music Inc. , and flute choir works  by Nourse Wind Publications.  His 2 major flute ensemble works have been performed at the National Flute Association and recorded by the Columbia Flute Choir.
His original compositions and arrangements have been performed by Orchestra Kingston, BrassWerks, The Kingston Symphony, and The Mississauga Symphony.  In July of 2010, the National Arts Centre Orchestra highlighted one of his recent compositions at their 2nd annual new Canadian composition summer reading sessions.