Orchestra Kingston is a community orchestra located in Kingston, Ontario, Canada. Since 2008, we have been performing concerts that feature a wide range of musical genres, with a special focus on Canadian composers.  We often perform in collaboration with other community ensembles and professional soloists (top photo: John Wonso)
Join us for an afternoon of Celtic themes at the Spire, on March 25, at 2:30 PM:
Purchase tickets for "The Celtic Tradition" by clicking on the button below:
Buy Tickets for "The Celtic Tradition"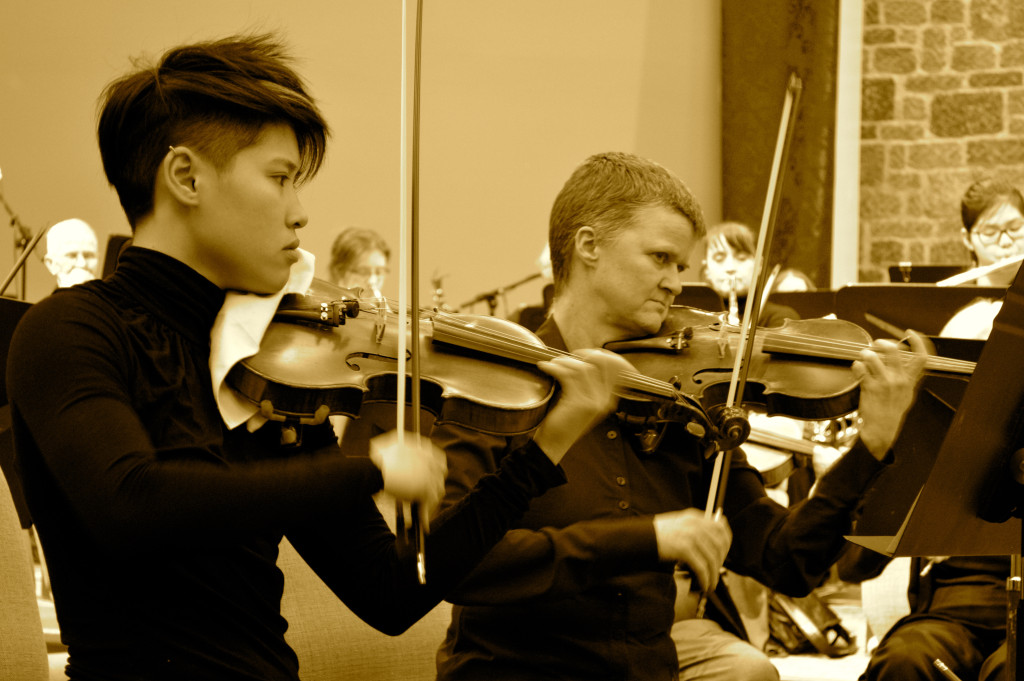 We provide an opportunity for amateur musicians in
the Kingston area to play orchestral repertoire under the baton of a professional music director, and to develop their skills as orchestral players in a relaxed but dedicated environment.
---
Orchestra Kingston meets almost every Tuesday evening for a two hour rehearsal (5:30 – 7:30).
If you would like to join us, contact Conductor/Music Director John Palmer by email: john.wn.palmer@gmail.com.